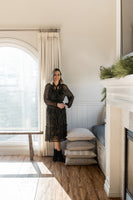 Free Shipping on All Pillows
We found a new favorite 4-letter word that begins with an "F" and it rhymes with "Whee!". Because who even pays for shipping anymore?!
Responsibly Sourced Down
Our pillow inserts have been sourced from a manufacturer who adheres to sustainable down practices and is certified with the Responsible Down Standard (RDS), a company committed to the ethical treatment of animals.